everybody shines mother nature oil
Everybody Shines Collection of organic cbd oils & supplements are specifically curated to provide a gentle boost at the start of your day to help you feel refreshed and ready to shine!  
Our everybody shines collection oil tinctures are formulated with premium ingredients to start your day off on the right foot. Every dose contains THC-free phytocannabinoid-rich hemp oil. Whether dropped in your coffee, morning smoothie, or enjoyed a-la-carte – everybody shines mother nature is a subtle flavor to give you all the benefits of cbd with none of the aftertaste!
15mg cbd per dose & 450mg cbd per bottle
Everybody Shines Mother Nature Organic CBD Oil
Everybody Shines 225mg CBD oil tinctures act quickly and are hassle free to take. With a dosage suited for mild relief and to get your day started, our Shines tinctures are amongst our easiest to take as you hit the door- either with a cup-of-Joe or all by itself! 
Everybody CBD is committed to bringing you THC-free products, so we extract even the slightest trace amounts before they reach our customers. What does this mean for you? All the benefits of our CBD with no risk of adverse side effects like a THC-induced high. We go the extra mile to guarantee we've kept our promise by having a 3rd-party lab test to verify there are no detectable levels of THC in our tinctures.
While we are sure to take out the THC, Everybody CBD also makes sure to leave in the good stuff! Our broad spectrum hemp oil still contains the natural hemp elements that boost CBD's ability to benefit you, using a process called the entourage effect. When you use Everybody CBD, you're getting all the benefits of natural hemp, down to the last drop!
Nothing makes Everybody CBD more enjoyable than the delicious flavors we bring to our family, and our Everybody Shine's collection features two of our most popular! For those looking to recenter and refresh as they start their day, try our Enlighten Mint! Or, for a taste of luxurious organic extra-virgin olive oil studded with slight floral notes, try our extra-virgin olive oil & CBD blend, Mother Nature.
Everybody Shines CBD tinctures feature 30 servings per bottle to give you a month feeling the warmth of your perfect sunrise. Shipped with love from us at no cost, tested to the highest standards, and backed by our satisfaction guarantee, Everybody CBD invites you to be a part of the Everybody family.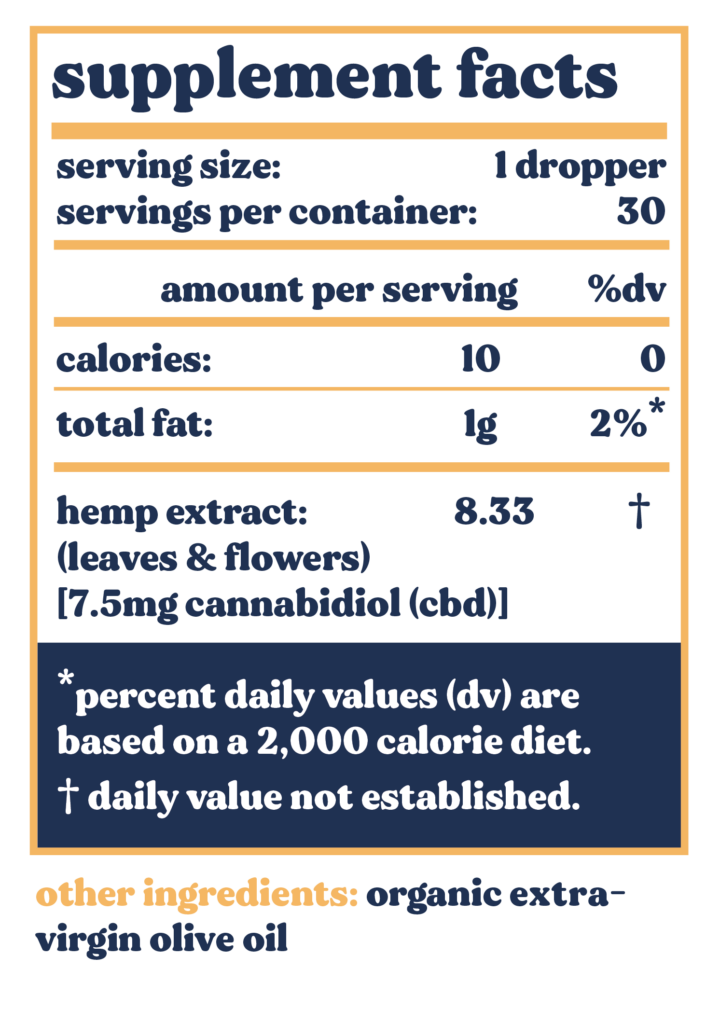 Organic Extra-Virgin Olive Oil, 
Phytocannabinoid-Rich Hemp Extract.
servings
30 servings per bottle
product Life
18-month shelf stable
benefits
Manufactured in USA
Premium grade
Broad spectrum
microbial analysis
Total Aerobic Count <2,000 cfu/g.
Total Yeast and Mold <200 cfu/g.
E. Coli = Negative.
Salmonella = Negative.
Contaminant Analysis
Heavy Metals: Not Detected (ND).
Lead: ND.
Arsenic: ND.
Residual Solvents: ND.

better together ♥ 
shop the collection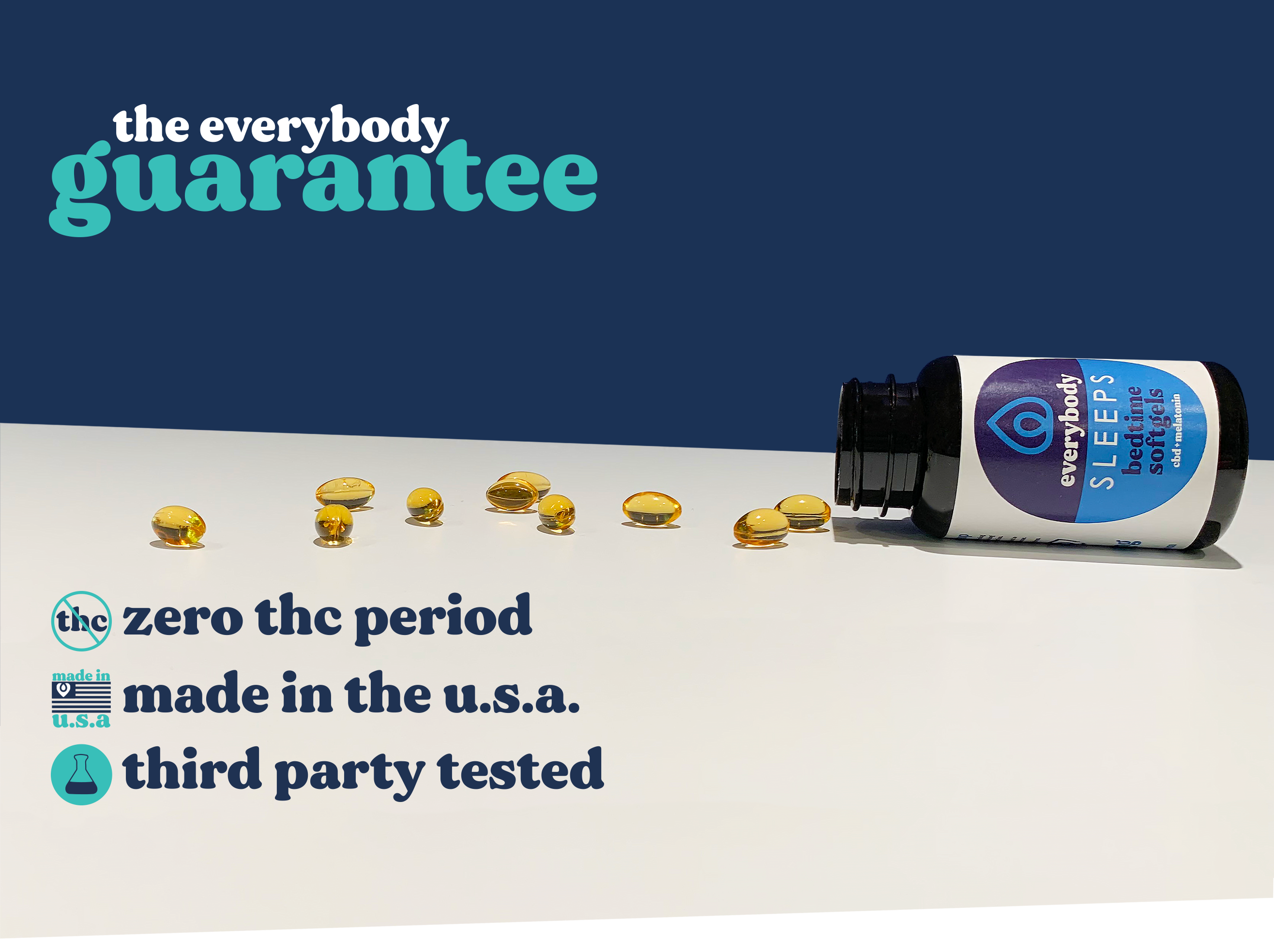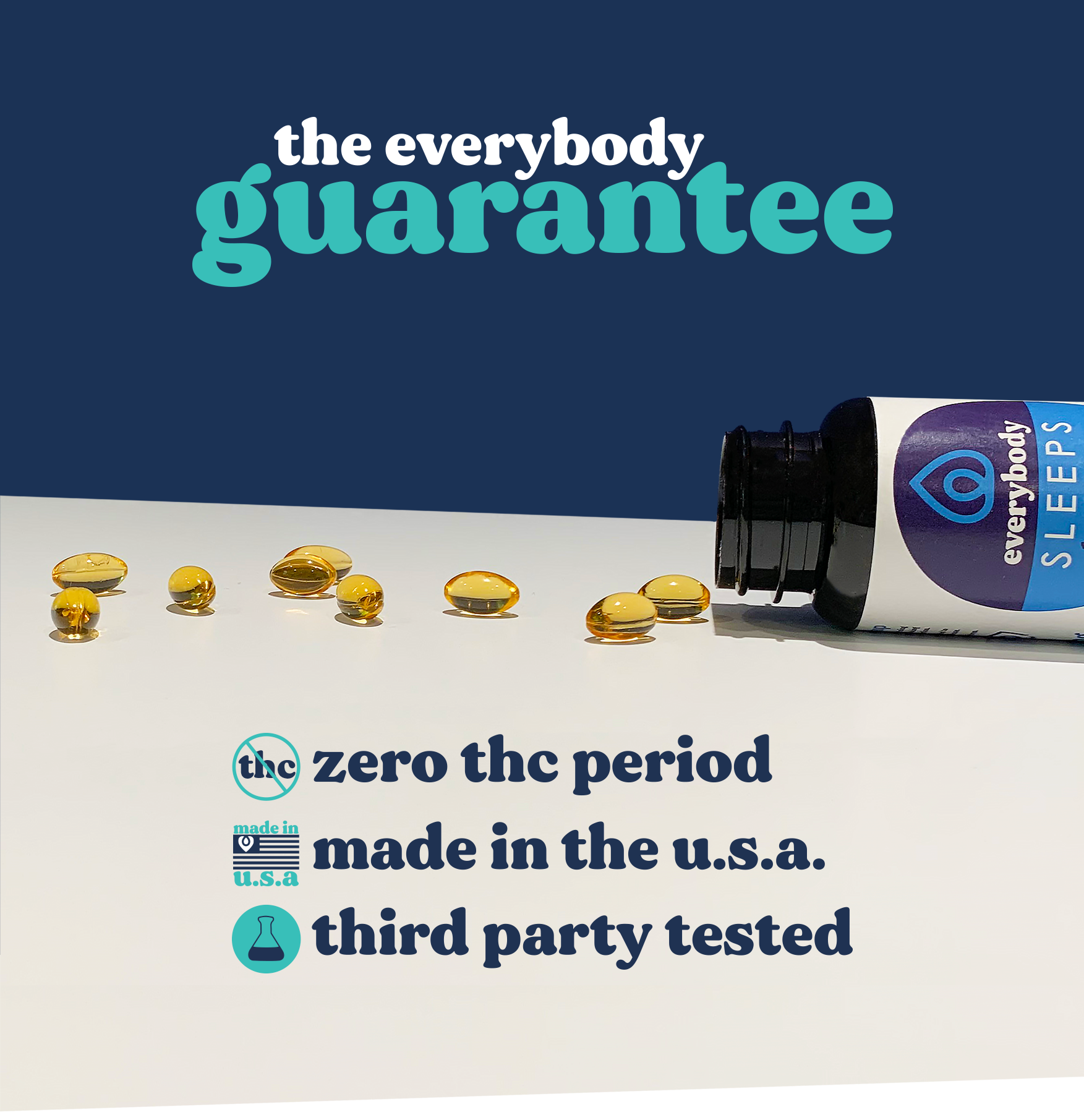 need something else? take a shortcut.
click to quick shop