everybody relax calming salve
In today's "connected" world, it is harder than ever to unplug and unwind.  Release the tension after a long day inspiring change with everybody relax. Directly apply this deep reaching organic cbd salve where you need it most to help ease tensions & release the stress of the day.
500mg cbd per jar
Everybody Relax Calming CBD Salve
While CBD is commonly ingested to experience its benefits, a great number of individuals in our Everybody family look to try CBD in a different way…on their skin! This presents an awesome opportunity to reap the benefits of CBD topically, since the skin is actually the largest organ of your body, providing a substrate that allows for quick effects and fast absorption! 
Our Everybody Relax Calming CBD Salve is great for those looking to take the stress out of a tense muscle or moisturize skin that could use a pick-me up! Relax Calming CBD Salve is effective as soon as the skin soaks it up, and unlike CBD oils which have to be digest and metabolized, salves can be spot applied for targeted usage!
Everybody Relax Calming CBD Salve has a premium grade mixture of our broad-spectrum CBD, organic beeswax, and aromatic essential oils that not only provide relief to skin and joints, but take the stress of a hard day's work and melt it into a distant memory.
Everybody CBD is committed to bringing you THC-free products, so we extract even the slightest trace amounts before they reach our customers. We keep this promise by going the extra mile by having a 3rd-party lab test to verify there are no detectable levels of THC in our topicals. This leaves you with only a potent and fast-acting product that will have your shoes off and feet kicked back before supper!
Organic MCT Oil, Organic Beeswax, Phytocannabinoid-Rich Hemp Extract, Organic Lavender Essential Oil and Organic Eucalyptus Essential Oil.
Product Life
18-month shelf stable
Benefits
Manufactured in USA
Premium grade
Broad spectrum
microbial analysis
Total Aerobic Count <2,000 cfu/g.
Total Yeast and Mold <200 cfu/g.
E. Coli = Negative.
Salmonella = Negative.
Contaminant Analysis
Heavy Metals: Not Detected (ND).
Lead: ND.
Arsenic: ND.
Residual Solvents: ND.

better together ♥ 
shop the collection
better together ♥
shop the collection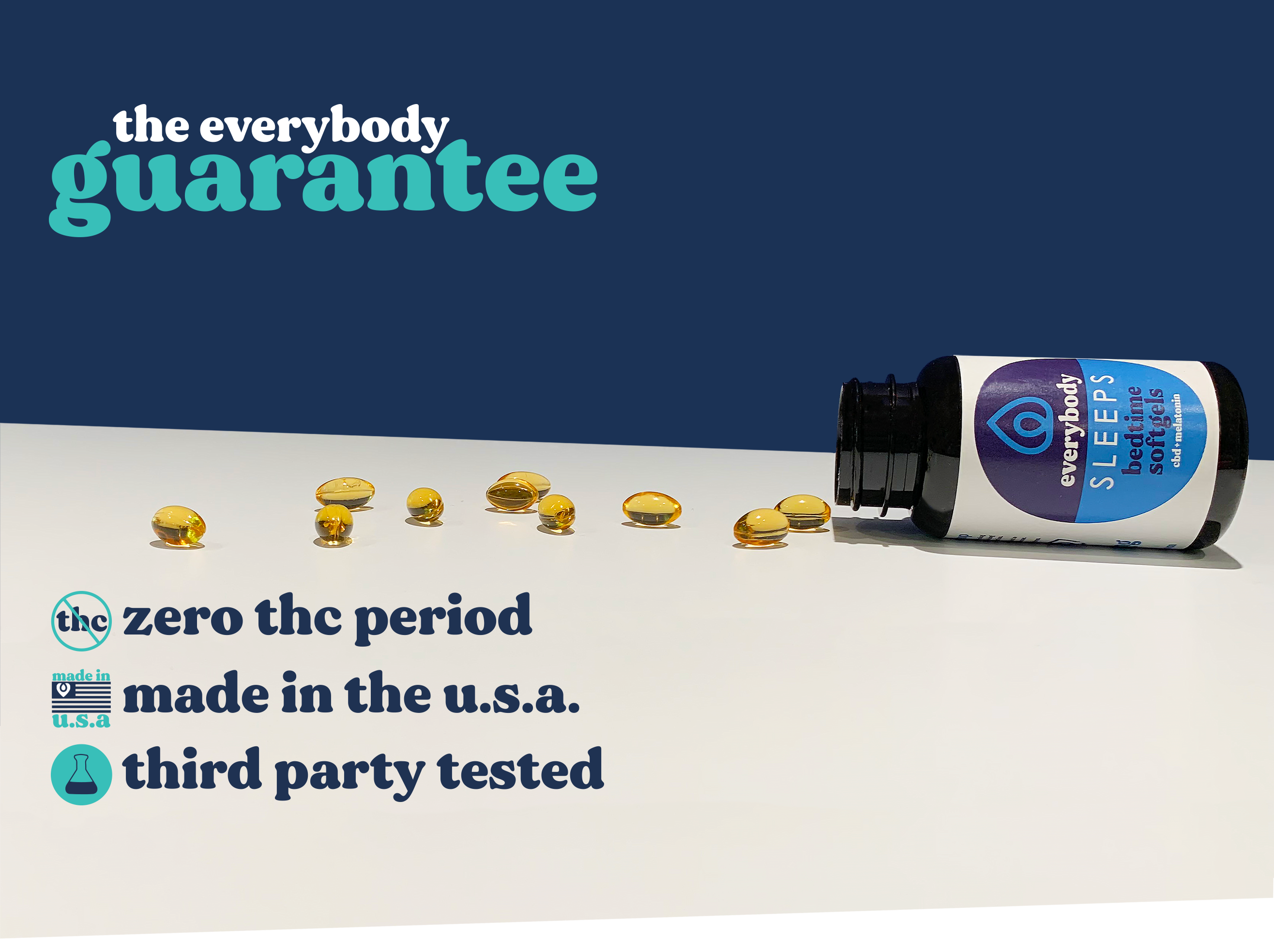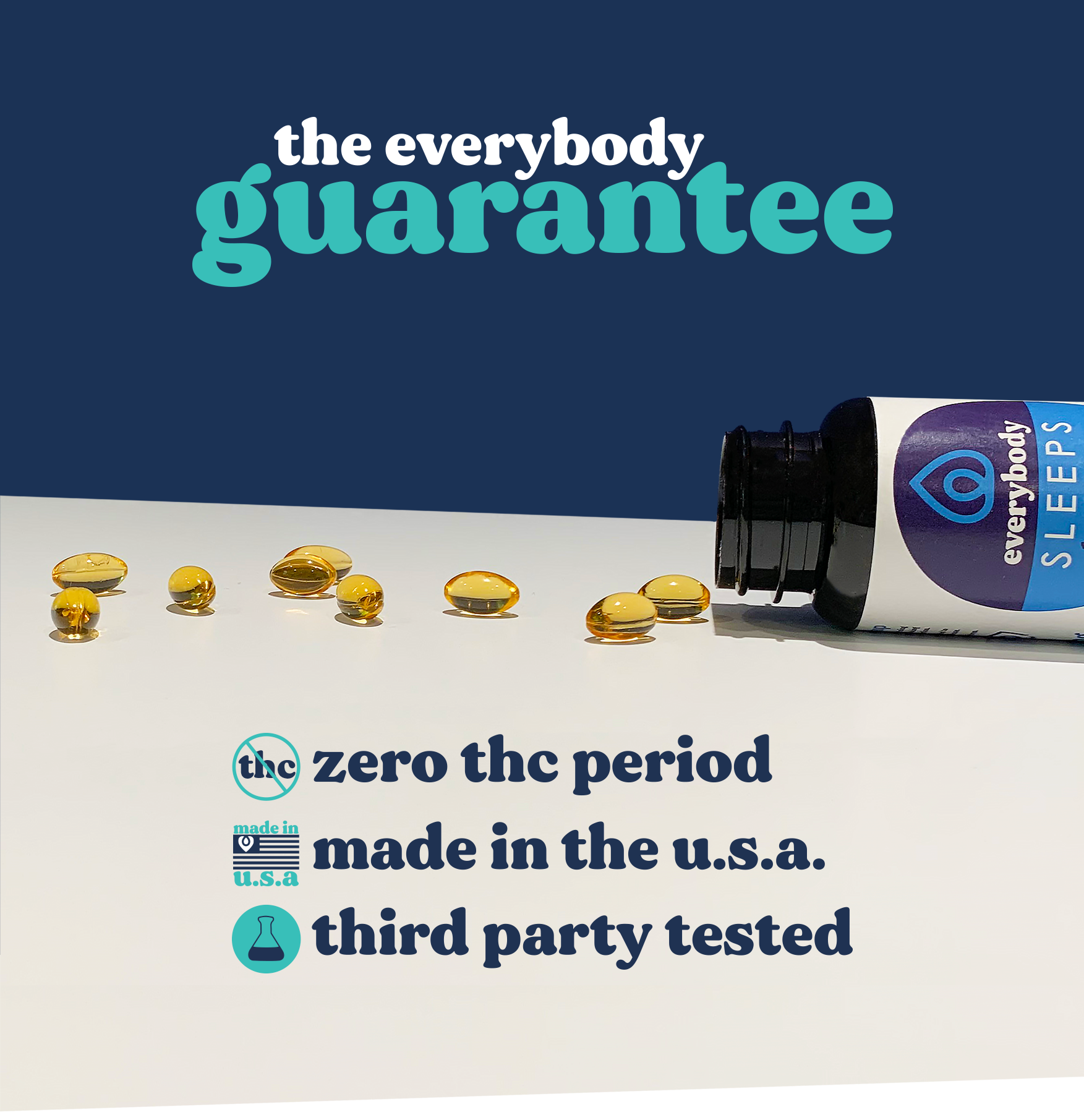 need something else? take a shortcut.
click to quick shop