everybody moves kinetic softgels with curcumin
A body in motion stays in motion…unless pesky aches and pains get in the way. Every body deserves Everybody Moves to help keep your body on motion! Our kinetic softgels blend cbd & curcumin and are scientifically formulated to enhance the anti-oxidant and anti-inflammatory properties of each component.
25mg cbd per dose & 750mg cbd per bottle
Everybody Moves Kinetic CBD Softgels with Curcumin
Joints in pain are joints inflamed. We know that the active lifestyle you lead can cause the type of stress that causes inflammation and leads to unhealthy joints, and that inflammation of those same joints can be even worse as you age, such as with rheumatoid arthritis. That's why we knew that we needed to combine our Everybody CBD with Curcumin, to give you the yin and yang of anti-inflammatory benefits that support healthy joint function.
The result is Everybody Moves 25mg CBD Kinetic Softgels with Curcumin. Our same great 25mg CBD softgels, but with 10mg of curcumin to help support healthy joint function.
As with all Everybody softgels, Everybody Moves Kinetic CBD Softgels with Curcumin feature revolutionary and proprietary technology that lead the CBD industry. Each capsule features our nano-emulsified hemp extract, the process of which makes our particles significantly smaller than our others in the industry. What does this mean for you? These smaller particles that are more quickly and efficiently absorbed by the body, giving you the relief you're looking for fast and when you need it most. 
Everybody CBD is committed to bringing you THC-free products, so we extract even the slightest trace amounts before they reach our customers. We keep this promise by going the extra mile by having a 3rd-party lab test to verify there are no detectable levels of THC in our softgels. This leaves you with a potent and fast-acting product that are agile, keep pace, and run laps around the competition!
25mg cbd per dose & 750mg cbd per bottle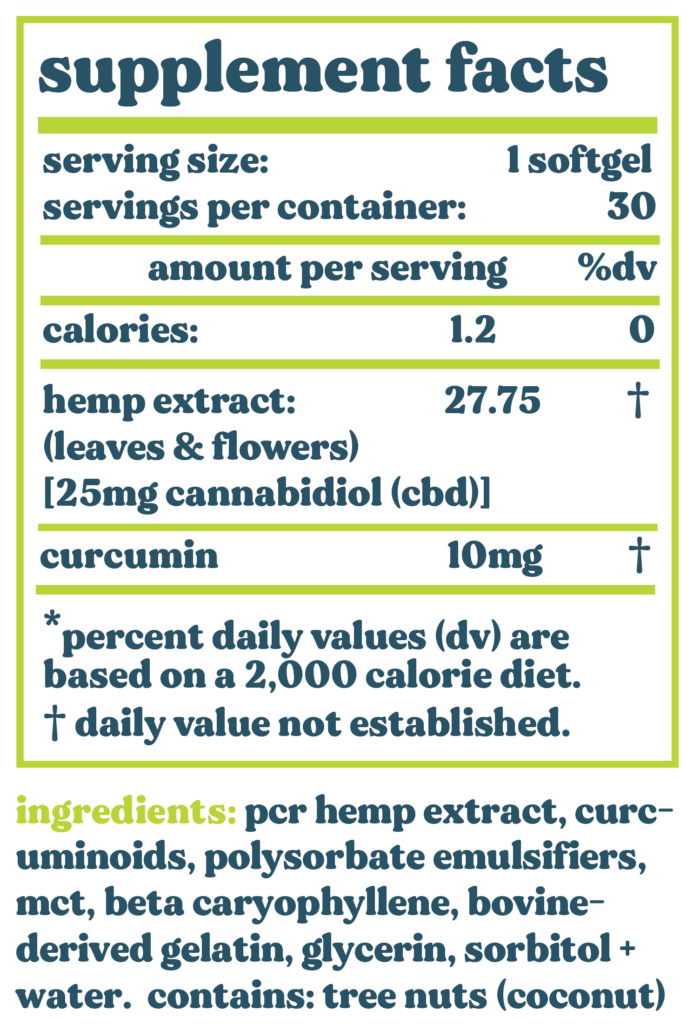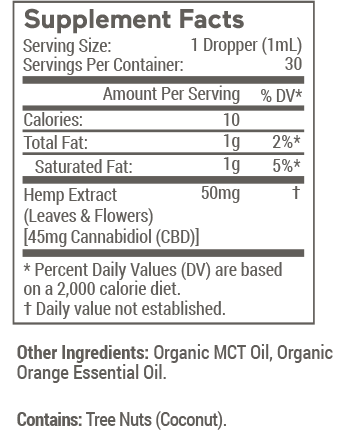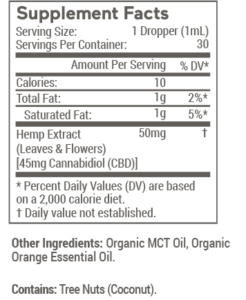 Phytocannabinoid-Rich Hemp Extract, Curcuminoids, Polysorbate Emulsifiers, Medium Chain Triglycerides, Beta Caryophyllene, Bovine-Derived Gelatin, Glycerin, Sorbitol and Water.
Servings
30 servings per bottle.
Product Life
18-month shelf stable.
Benefits
Manufactured in USA
Premium grade
Nanoemulsion technology
Broad spectrum
Quick absorption
microbial analysis
Total Aerobic Count <2,000 cfu/g.
Total Yeast and Mold <200 cfu/g.
E. Coli = Negative.
Salmonella = Negative.
Contaminant Analysis
Heavy Metals: Not Detected (ND).
Lead: ND.
Arsenic: ND.
Residual Solvents: ND.

better together ♥ 
shop the collection
better together ♥
shop the collection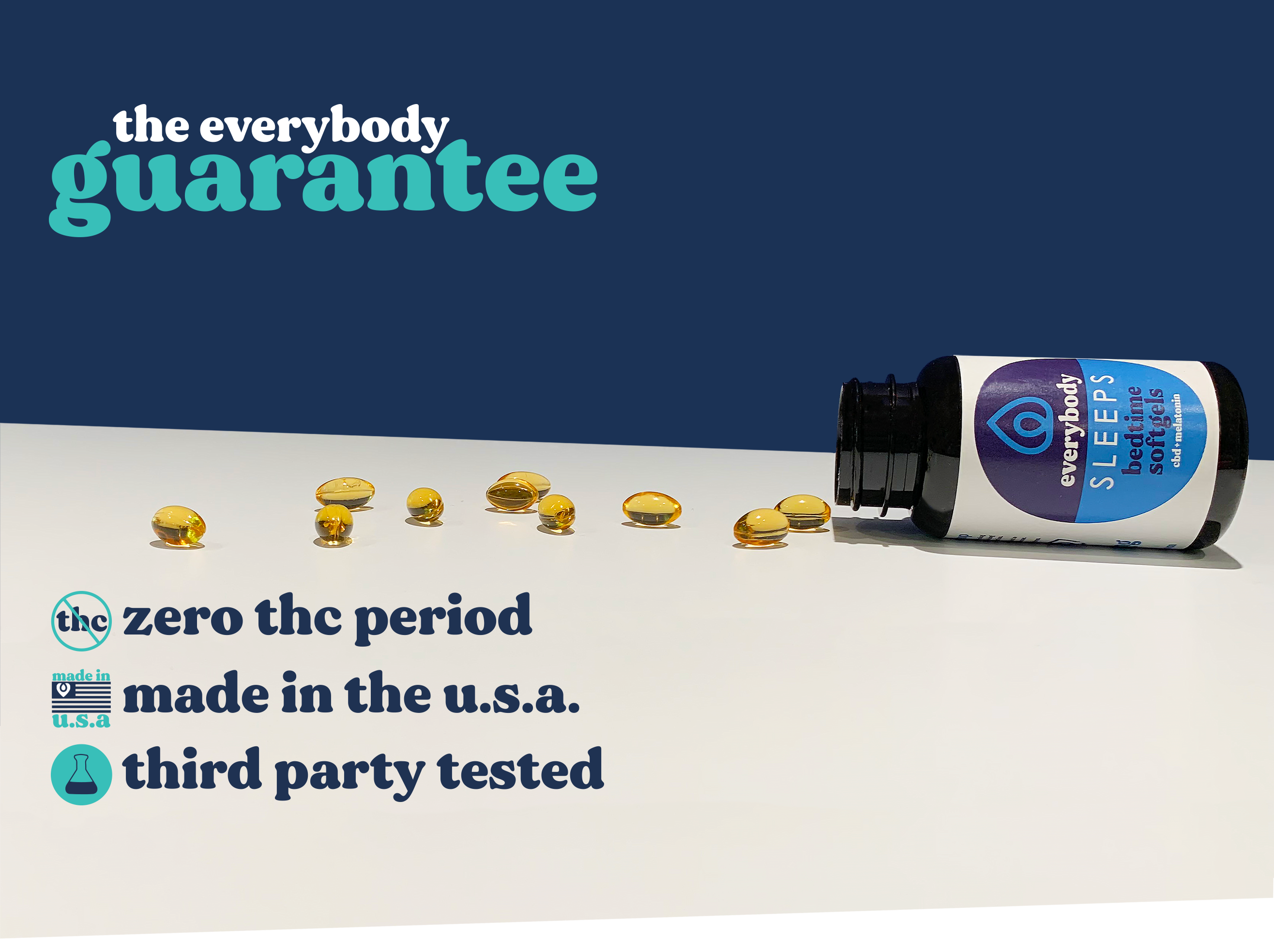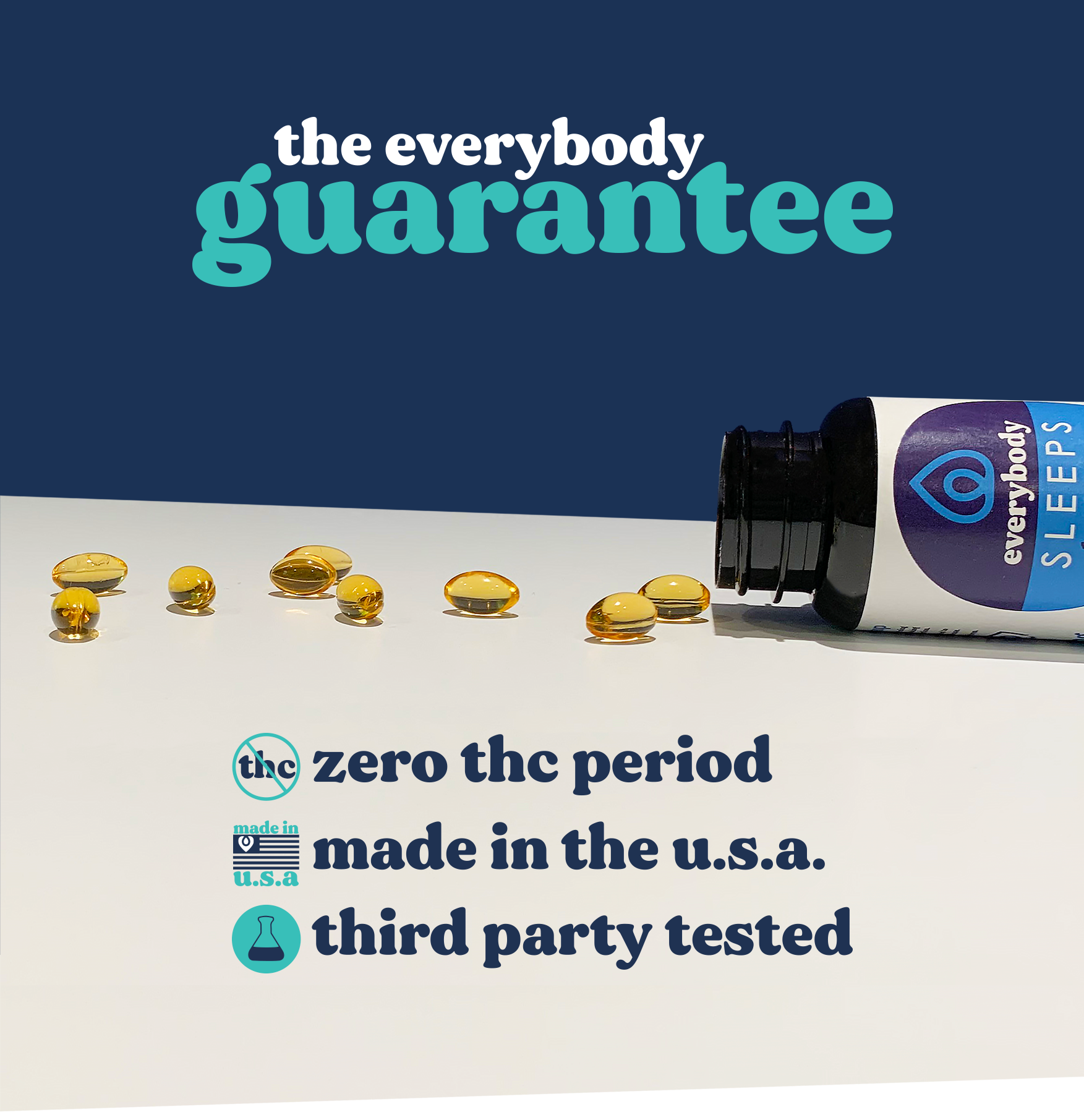 need something else? take a shortcut.
click to quick shop