everybody everyday strawberry lemonade gummies
Everybody's Everyday collection is an ideal daily CBD supplement to help your body achieve and maintain balance. These organic cubes of sheer deliciousness are the snack that gives back! 
10mg cbd per gummy & 300mg cbd per jar
Everybody Everyday Strawberry Lemonade Organic CBD Gummies
Our gluten free, vegan, and THC-free Everybody Everyday Strawberry Lemonade Organic CBD Gummies are some of the tastiest ways to incorporate CBD into your everyday lifestyle.
Featuring 10mg of CBD in each pop of strawberry lemonade, these gummies are made from some of the finest, freshest ingredients, like organic tapioca syrup and organic cane sugar. These Everybody Everyday CBD Gummies are crafted with the busy parent, loaded down student, or general life adventurer in mind, anyone who needs a companion CBD for their daily adventures.
Everybody CBD is committed to bringing you THC-free products, so we extract even the slightest trace amounts before they reach our customers. What does this mean for you? All the benefits of our CBD with no risk of adverse side effects like a THC-induced high. We go the extra mile to guarantee we've kept our promise by having a 3rd-party lab test to verify there are no detectable levels of THC in our gummies.
While we are sure to take out the THC, Everybody CBD also makes sure to leave in the good stuff! Our broad-spectrum hemp oil still contains the natural hemp elements that boost CBD's ability to benefit you, using a process called the entourage effect. When you use Everybody CBD, you're getting all the benefits of natural hemp, down to the last gummy!
With 30 delicious strawberry lemonade CBD gummies per Everybody Everyday CBD Gummy container, you'll be ready for where-ever your everyday adventures take you and looking forward to whenever you get to take your gummy!
10mg cbd per gummy & 300mg cbd per jar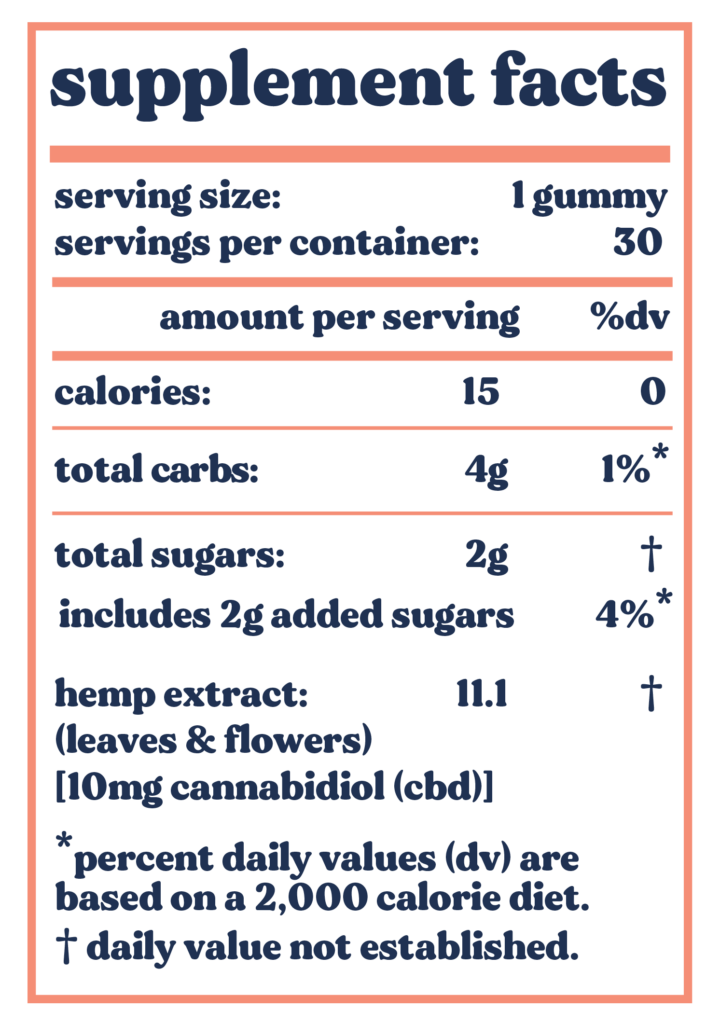 Organic Tapioca Syrup, Organic Cane Sugar, Water, Pectin, Phytocannabinoid-Rich Hemp Extract, Citric Acid, Natural Flavors, Sodium Citrate, Malic Acid, Fruit & Vegetable Juice (color), Sunflower Oil and Carnauba Wax.
Servings
30 servings per bottle
Product Life
18-month shelf stable
Benefits
Manufactured in USA
Premium grade
Broad spectrum
No corn syrup
Vegan
microbial analysis
Total Aerobic Count <2,000 cfu/g.
Total Yeast and Mold <200 cfu/g.
E. Coli = Negative.
Salmonella = Negative.
Contaminant Analysis
Heavy Metals: Not Detected (ND).
Lead: ND.
Arsenic: ND.
Residual Solvents: ND.

better together ♥ 
shop the collection
better together ♥
shop the collection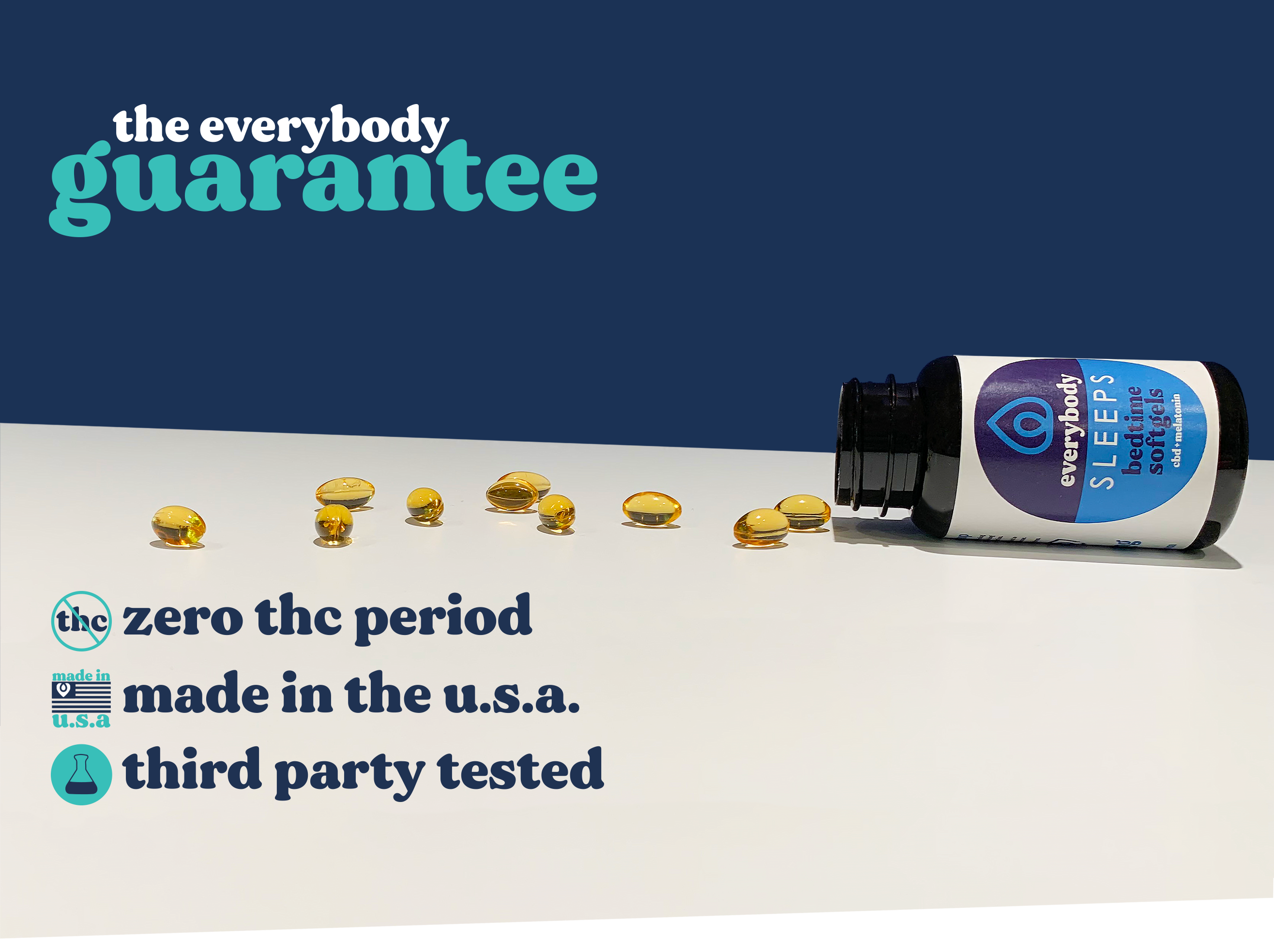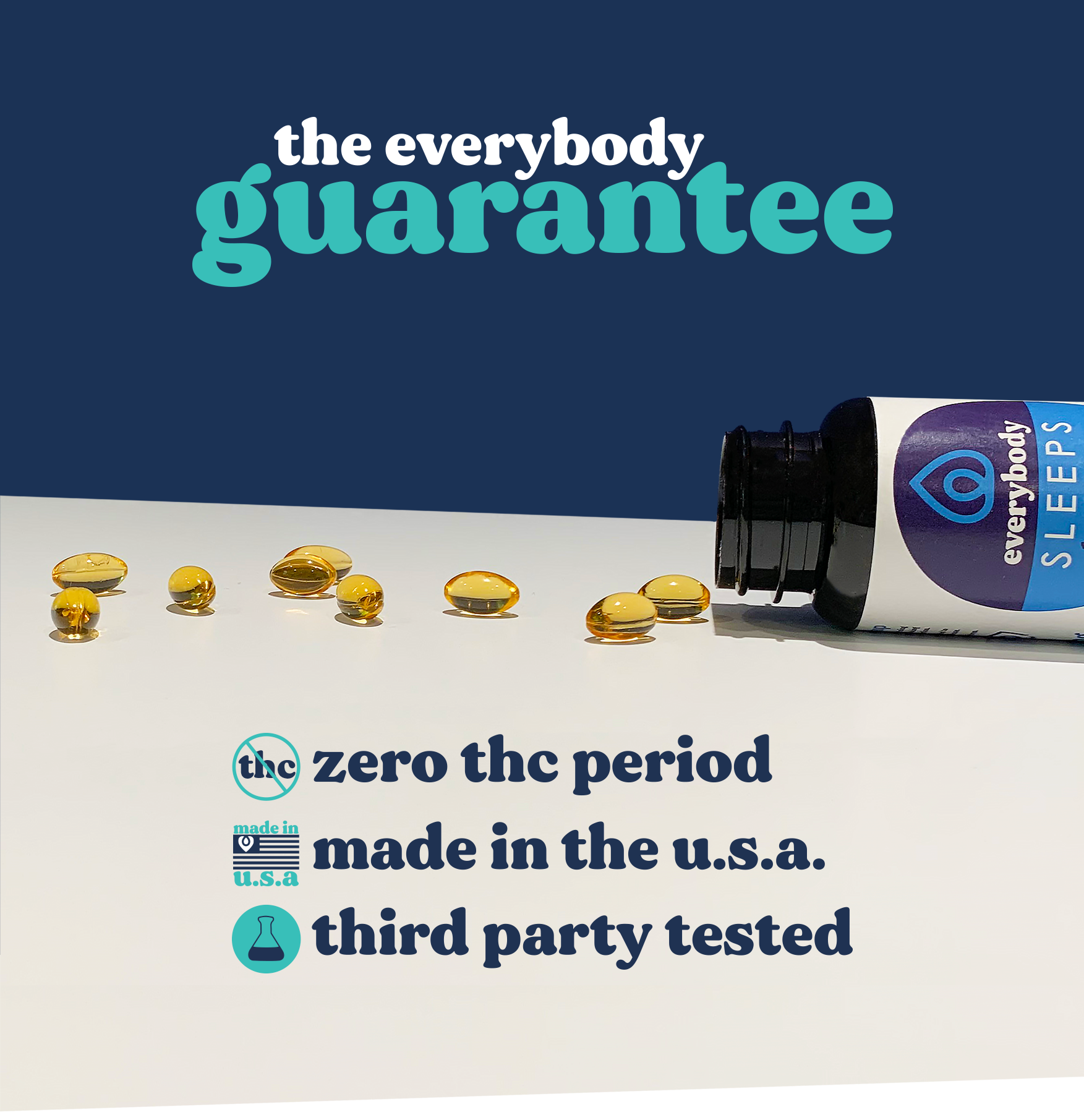 need something else? take a shortcut.
click to quick shop